We Are A Group Of Professional Plumbers
Over the past 15 years we have installed boilers across Leeds and Yorkshire for many people. We specialize in the installation of boilers and we do this type of work everyday. We are qualified gas safe and can provide certificates for all work completed. If you need to ask us anything you can just give us a call or email us from the contact page. 
We Offer A Full Line Of Services For All Your Gas and Plumbing Needs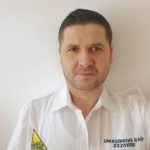 Here at www.boiler-install.com we are dedicated to installing gas boilers at a price that you can afford. We show our prices on the home page of this website because we believe in being up front with costs. We put our customers first and understand times are hard, the cost of living crisis is effecting everyone. 
To trust our company please see our testimonials. 
The dedication to fulfill our customer's needs is paramount to our companies mission.